Political campaign websites are essential when running any campaign today, no matter if it's for a local race or a national one.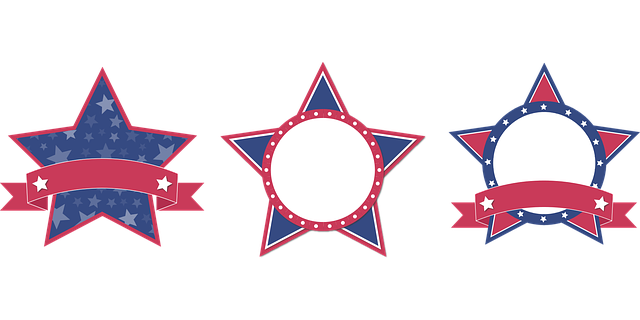 Looking for a political campaign website designed with political candidates in mind? Gibson Girls provides the domain name, hosting, look, tools and resources to run your race online.
We make it easy to establish and maintain your site with a myriad of options so you get exactly what you are looking for. You'll be able to control your campaign site and can update any page at anytime, or let us do the heavy lifting. Our candidates can manage their campaign sites, donations, events, media and team in a professional way while giving the public an easy, trusted way to get to know your policies and volunteer.
With extra services to advertise your political campaign web site, established your social networks accounts, help you find things to share on social media, this type of on-line presence has actually never been simpler.
Designed for Political Campaigns
Your website can come pre-populated with conventional web pages so you can get your site up quickly, or we can guide you through the process of creating your own content, addressing your issues and expressing your solutions.
Your professionally-designed templates or custom site will look wonderful on desktops, tablets and mobile gadgets because every design is responsive.
The development your campaign site should be easier than any other part your election.
Still need a campaign logo design? We 'll produce one for you with our personalized layout – plus we 'll give you a high-res version to utilize in your print products for FREE.
Totally incorporate with Raise the Cash and also PayPal – or use any type of contribution service you want.
Connect your Facebook, Twitter and social networks accounts.
Add the integrated endorsement form to collect favorable testimonies for use in your campaign.
Obtain a FREE.com, or.org domain of your selection. Exclusive political domain names like.republican are also readily available. Complementary SSL certification  is included for included safety.
Easy to modify web pages with built-in design styles. Embed Google Maps, YouTube video clips, audio files as well as presentations. No HTML abilities needed.
Create your personal project email accounts and unrestricted e-mail forwards.
We provide all the training and support you need.
Besides political sites, we provide database, print and mailing solutions for candidates running for city, region, state or government offices.
Choose The Design Package That's Right For You
Don't let the design of your political website become a frustration? We've streamlined our setup procedure down to a few simple actions easy for any candidate:
Select your web site bundle and addon solutions. With simple prices, there are no long-lasting agreements or concealed expenses.
Who uses us for their campaign website builder? Mayor and council representatives, judicial candidates, sheriff candidates, school board candidates, local assessor candidates, county coroner candidates, local political committees, grassroots issue campaigns, union elections, non-profit organizations, citizen activists, lobbying groups, issue campaigns, referendums and more!
Although this video is from 2013 and some of the advise is a little out-dated (like make sure your website updates all the time!), there is some solid advise in here for those who want the best political campaign websites. I hope you find it helpful:
People also ask:
How to accept donations on your political campaign website?
Accepting donations for your political campaign is something that most website builders support, but the way this is done really depends on the individual website builder. Some, like Wix, have apps available in the app store that are specifically designed for accepting donations (such as the Get Funding app).
As long as your website is protected by an SSL certificate (https), you can use a platform like DonorBox and embed a donation form directly onto your webpages. You can also use PayPal buttons to accept donations.
How to accept donations on your political campaign website?
The cost of a political campaign website can vary depending on the features you need (for example, some apps may add costs to the base price of your website builder plan) but to give you a general idea, a mid-range plan for a website builder costs around $10-$15 per month. You can, of course, start your political campaign website for free with most (but not all) website builders.
What should I include in my political campaign website?
There are several features your political campaign website needs in order to be successful. First, you will need to include forms, which allow your visitors to subscribe to updates, register to volunteer to help with your campaign, and even make donation pledges.
Second, you'll need to be able to create surveys and polls to help with gathering information about the issues that matter most to your visitors. Third, your political campaign website should include features that allow you to engage with your visitors – for example by having a Facebook Messenger add-on or another chat feature or creating a members-only area with a forum.
You'll also want to be able to discover more about your visitors, so you want a website builder that has analytics tools to help you understand the age and location of your visitors.
Where can I find templates for a political candidate website?
Not all website builders have dedicated templates for political campaigns, so the best place to find appropriate templates is to choose a website builder that does have these types of templates. Wix has a number of political templates, including one with a built-in donation button . If you opt for WordPress, there are plenty of third-party templates for political campaigns available.
Some TX political website service areas: